Kitchen Remodel
T. Morgan Construction, Inc.
If this beautiful modern kitchen had a catchphrase, it would be "go big, or go home!". With an expansive island, large light fixtures, oversized subway tile, and lengthy cabinet hardware, everything in this space is scaled perfectly to match the high ceilings and the spacious room. The magnificent fireplace is the perfect accent to this large, open concept space. Its modern look and cozy warmth are the glue that ties this space together. Weather hosting an elaborate dinner party, or enjoying movie night with the family, this space will bring the "wow" factor to all.
Contact Us
View Our Previous Projects
2021 Guest Bath Remodel
Fishers Bath Remodel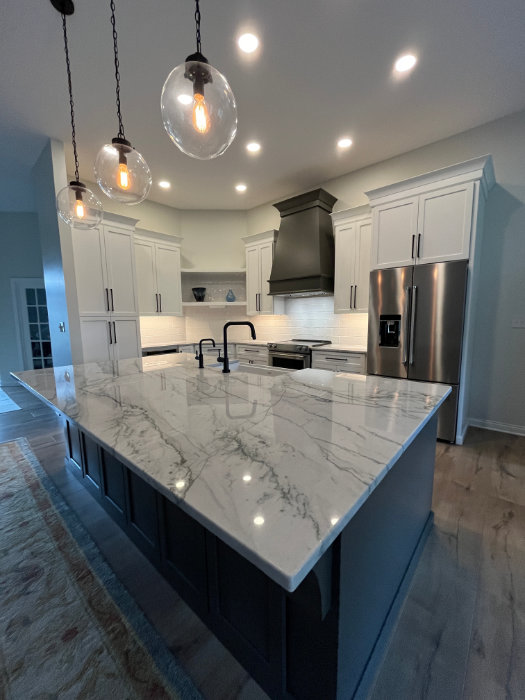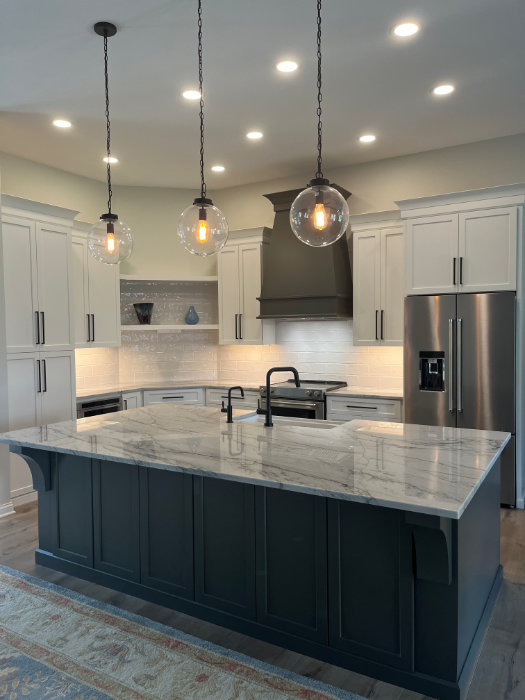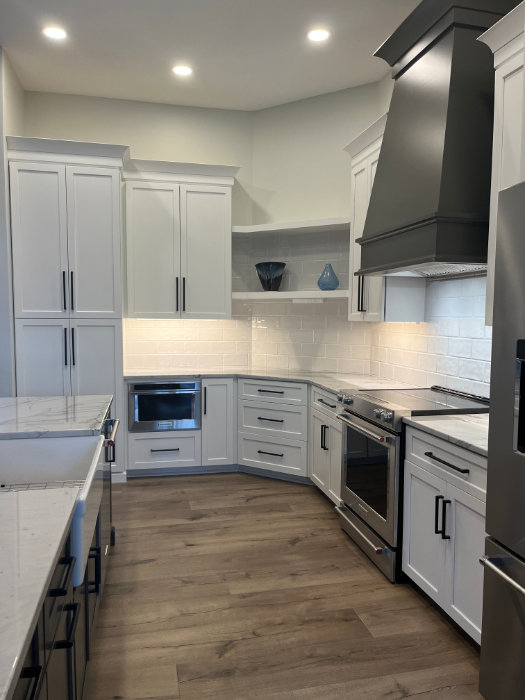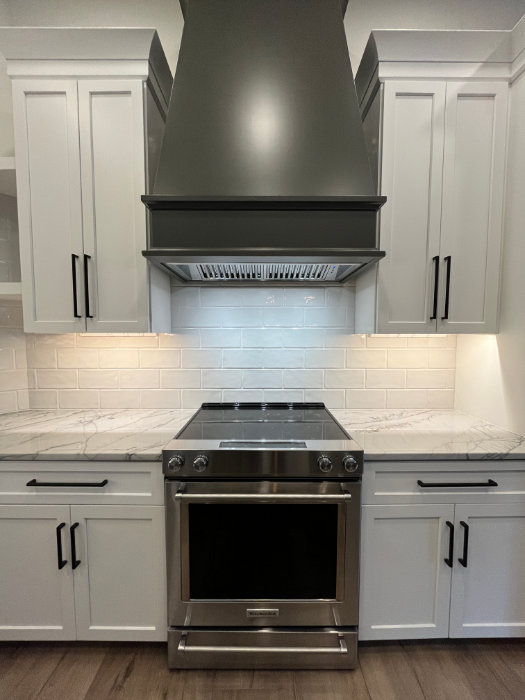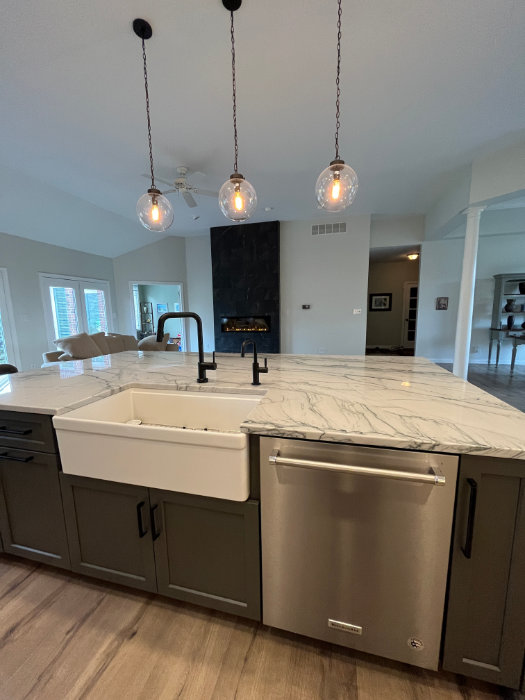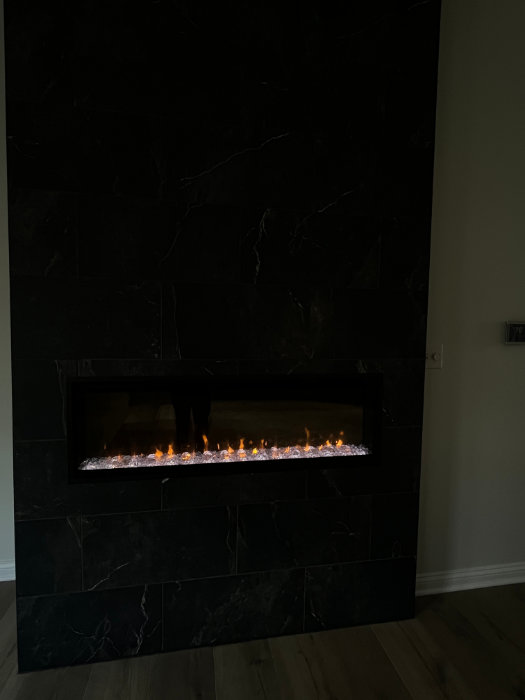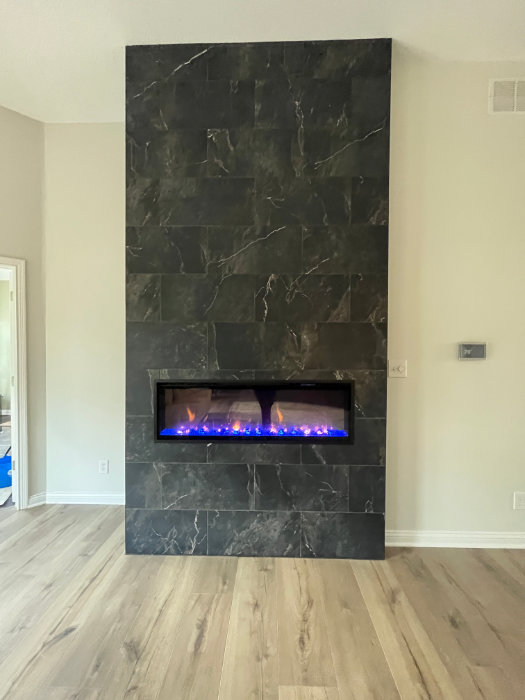 ---
Schedule A Consultation
T. Morgan Construction is here to help you get started on your home improvement project!
Schedule A Consultation
Sign up to receive our current promotions!