Guest Bath Remodel
T. Morgan Construction, Inc.
After completing a master suite addition for our client back in 2020, she reached out to us again in 2021 with a new project in mind. With the luxurious suite complete, she decided to shift her focus to the guest areas of the house, particularly the guest bathroom.
The unique design of this bathroom is what sets it apart from many others. This bathroom does not house a shower, but in its place a large, freestanding tub. At first glance, one might think this impractical for guest use. However, the tub faucet also has a handheld showerhead included, thus accommodating anyone who prefers a shower. Although, with a bathroom as inviting as this, who wouldn't want to take a bubble bath?
At the vanity area, the large 1-piece mirror was removed allowing for placement of a tower cabinet for additional storage with his-and-her framed mirrors on each side. The floating cabinetry creates a contemporary look, and, along with the lighter colors, causes the space to feel more open. The countertop is quartz with undermount rectangular bowls - again, think straight lines!
This space is a functional, versatile, and simply a great conversation starter. It is modern, without losing that "cozy" touch that makes so many people feel welcome. All around, this bathroom is a unique masterpiece and serves as an inspiration for anyone seeking to add that "wow" factor to their home!
Contact Us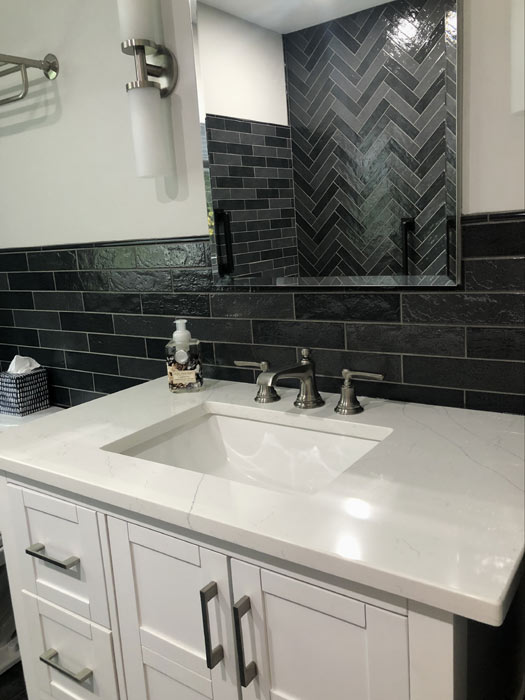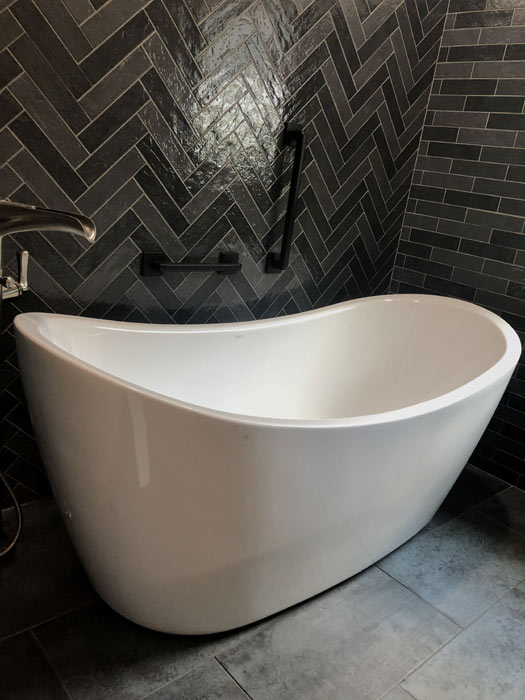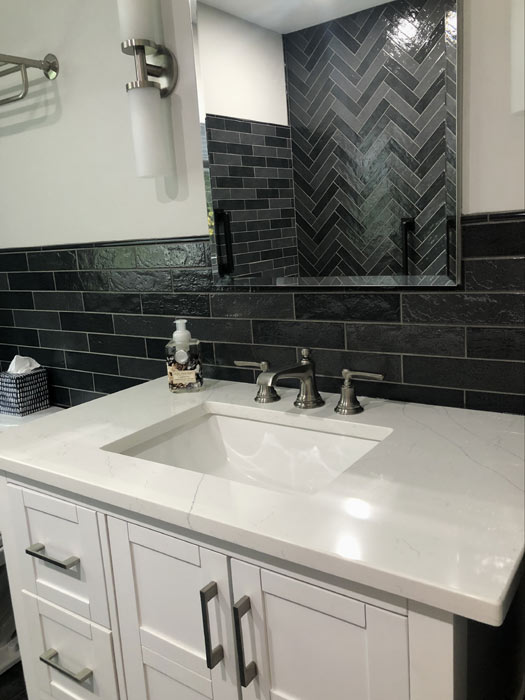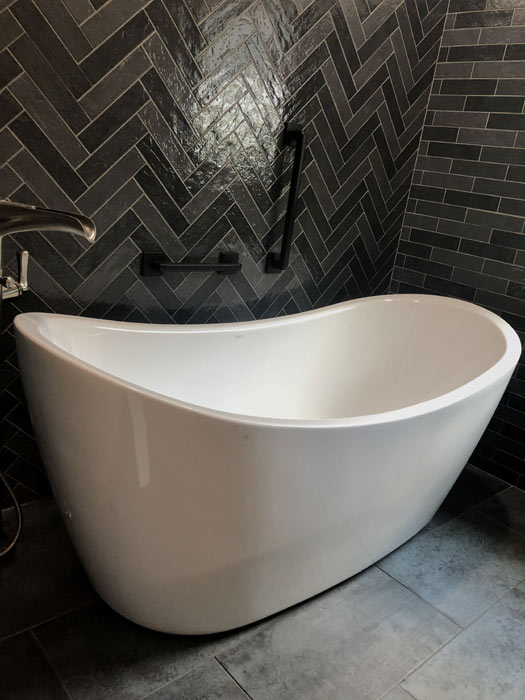 ---
Schedule A Consultation
T. Morgan Construction is here to help you get started on your home improvement project!
Schedule A Consultation
Sign up to receive our current promotions!